These are unprecedented times. Navigating these unchartered waters may be the most difficult thing some of us ever do.
Are you experiencing stress, anxiety, or uncertainty due to the evolving COVID-19 pandemic? Are you looking for a way to feel calm and supported to better cope with these challenges? Psychological First Aid is now available to staff and professional staff at our Hospital. To book your confidential appointment or for more information, email: care@tbh.net (please indicate if you would prefer a group or individual appointment)
All staff and professional staff have a role to play in our Hospital's response to the COVID-19 pandemic. Fulfilling that role comes with challenges, anxiety and a deep impact to our own health and wellbeing. It is imperative to take time to address physical and mental wellbeing. You are strongly encouraged to make use of the valuable resources listed below: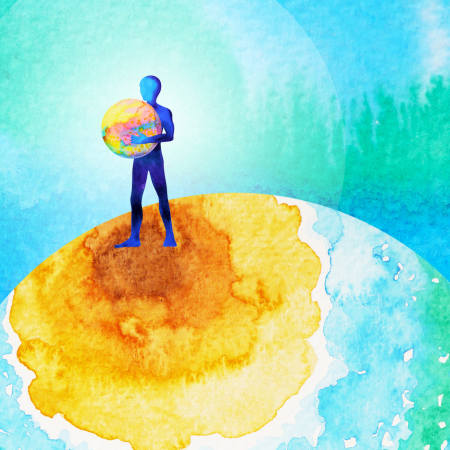 According to the Canadian Society for Exercise Physiology (CSEP) physical activity guidelines, it is recommended that adults accumulate 150 minutes of moderate to vigorous activity every week. Physical activity not only helps you to stay physically healthy, but decrease stress and anxiety.
WHO: Being Active during COVID-19: Shares information about why physical activity is important and how to safely workout at home during COVID-19
Eating healthy plays a key role in staying well. Eating healthy keeps your body strong and healthy, helps prevent chronic disease, improves focus and mood, and helps with getting a goodnight's sleep. Follow Canada's Food Guide and try new healthy recipes during the COVID-19 pandemic.
Canada's Food Guide: Educates the public about Canada's Food Guide, healthy eating tips and recipes that follow these guidelines.
Grocery Hero is a free delivery service for frontline medical professionals during the COVID-19 pandemic. This service was formed to decrease potential exposer of COVID-19 from grocery stores and to assist medical staff who are working long hours to keep our community safe.
Grocery Service for Hospital Staff: Select grocery items are available to purchase through Flavours Cafeteria. Click on "Groceries 2Go Order Forms" and send pre-orders to laudonem@tbh.net.
With school now being virtual and daycare and extra activities cancelled, it can be difficult to maintain a daily routine around the house. Keeping children busy and continuing their education is important for children and parents.
Project ECHO
St. Joseph's Care Group is changing up regular sessions on chronic pain and opioid stewardship during this unprecedented time to possibly provide supports for healthcare staff. As a result, we are offering a Self-Compassion for Healthcare Communities (SCHC) series, a 6-week evidence-based healthcare adaptation of Mindful Self-Compassion.
This brief education series, facilitated by Monique Mercier, aims to improve well-being and personal resiliency in healthcare professionals by teaching skills to deal with distressing emotional situations as they occur.
The first session will be Thursday May 7th, 2020 from 7:00-8:30 pm. As always, our ECHO sessions are free and open to any healthcare provider.
To register for these sessions, please visit our new website: http://sjcg.echoontario.ca